Based on advice from
fordmods
, I purchased a
BA 3F656B
Nut from Ford. $17.
It looks like this one from
ebay
:

My original one looks very different - like this one: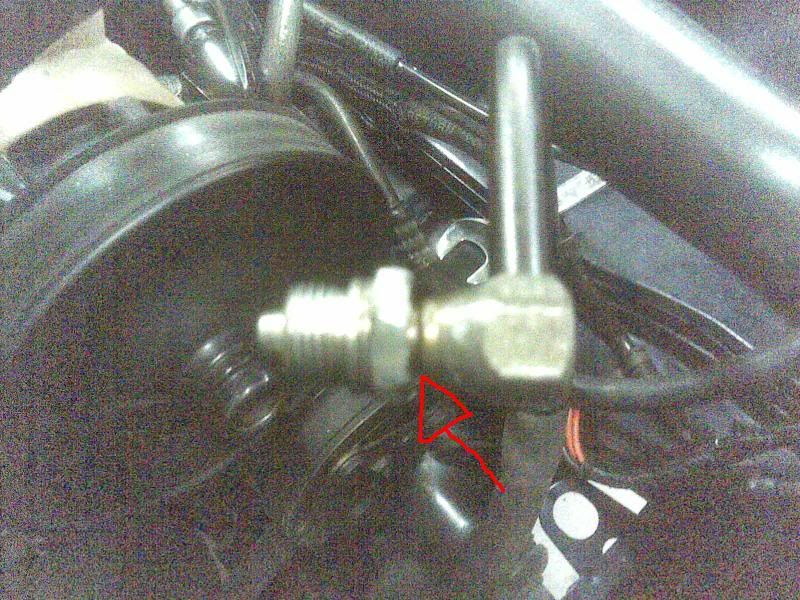 I cut two grooves on opposite sides into my old nut using a ruby cutting blade and a Dremel.
I cut carefully using nut's internal rubber seal groove as a guide. Once I cut into this groove, I stopped cutting. I didn't cut deep enough to reach the other groove.
With a length of hardwood resting on concrete floor and cut to length, we used a cold chisel to crack nut in half. We were chiselling on hex part rather than on thread.
After a few hits it split.
My original nut had a small white nylon seal. New nut did not have anything like that so I installed a thin rubber o-ring - couldn't hurt I reasoned.
New nut just slides on to hose and clicks in place.
This is my new nut installed. The blue 'cape' is used to keep drips away from alternator.